If you need emergency care, get care. If you are experiencing a medical emergency, call 9-1-1.
Emergencies don't wait. And you shouldn't wait to seek care if an emergency strikes you or your family. Delaying care in an emergency can lead to worse outcomes and potentially serious complications later.
We are open and ready to safely care for you in an environment specifically designed to keep you safe.
Why Choose Us?
Our 30-Minute Pledge means we will work diligently to have you initially seen by a medical professional within 30 minutes of your arrival.

The Stroke Telemedicine program in our Emergency Department uses virtual technology to give patients and emergency physicians 24/7 access to specialists in stroke and other neurology issues. And with a stroke, time to treatment is so important.
All this, plus specialists in Cardiology, Level 3 Trauma, ICU, Pediatrics, Obstetrics, General Surgery, and Orthopedics, means we are here for you when you need us most.
Here are a few ways we have changed operations to protect the health of all patients:
Social distancing lines have been established and clearly marked at all entrances.
Staff and patients wear masks at all times. Staff in patient care areas also wear goggles.

Clinical grade disinfection takes place after every patient.

Staff members are screened at the beginning of every shift.
Everyone seeking care is screened upon arrival to help ensure the appropriate site of care, isolating those who require it.
All entrances except the ER and main tercentenary have been closed to ensure any person entering the hospital has been evaluated.

We offer separate areas for general ER patients and for those suspected of having COVID-19. Patients needing general care are NOT placed in the same area as those suspected of having the virus.

If a patient is suspected of COVID-19, they are provided with proper PPE.

Patients coming in by ambulance are evaluated outside the ER, where the appropriate site of care is determined. If isolation is needed, those patients do not cross into general care areas.
If you are experiencing a medical emergency, call 911. If you need to go the emergency room, we're ready for you 24/7.
Related Services and Conditions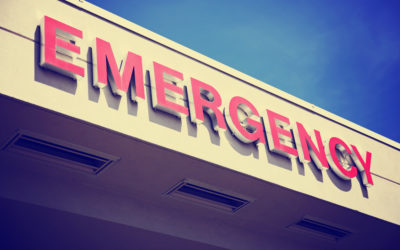 In a medical emergency, every minute matters. That's why we work diligently to have you initially seen by a medical…
read more