When medication and other non-surgical treatments cannot relieve pain or symptoms in the head and neck, surgery may be the recommended treatment. For many years, traditional open surgery has been the standard approach to treating many head and neck conditions. Fortunately, less invasive options like robotic-assisted surgery are available now that allow surgeons to access the target anatomy without a large external incision.
Robotic-assisted surgery can be used to treat the following conditions:
Cancer of the larynx (laryngeal cancer)
Cancer of the pharynx (pharyngeal cancer)
Throat cancer
Thyroid cancer
Tongue cancer
Related Services and Conditions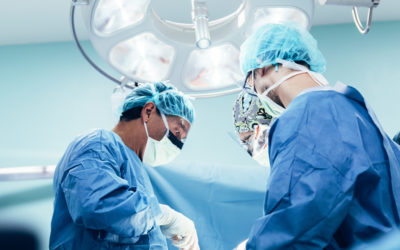 McKenzie-Willamette Medical Center offers general and specialized surgical procedures. Many of these procedures are available on a same-day, outpatient basis. Services include: Abdominal exploration Appendectomy Bladder repair Breast cancer Colon/bowel resection...